Watch: How To Hire A Virtual Assistant To Cold Call Owners For Leads From Sellers
---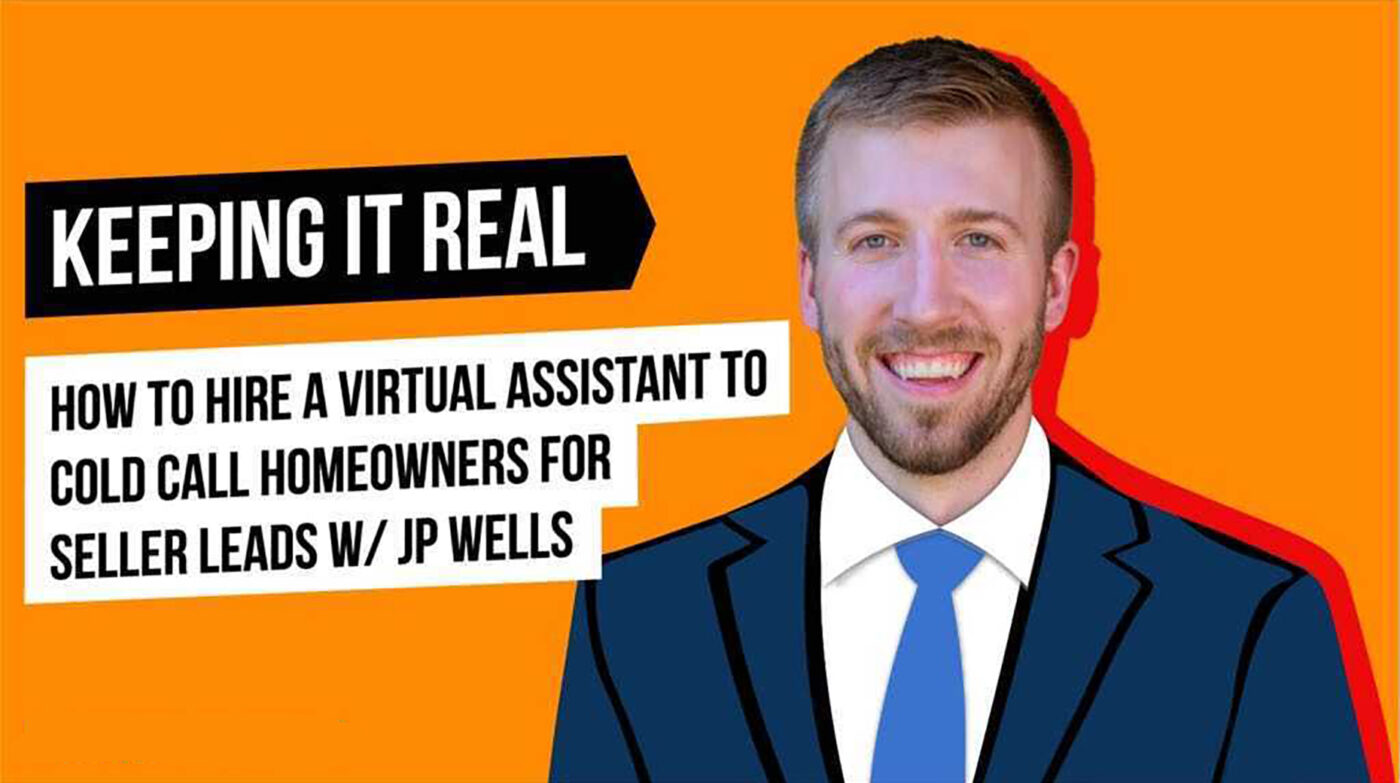 JP Wells is a sales manager for a team of inside sales agents who each make over 600 calls a day to find someone who is considering selling their home.
Once they have spoken to a homeowner interested in getting an offer for their home, they forward the information to a licensed agent for a conversation.
In this week's episode of Stay real, we deepen the data around the prospecting of owners directly by telephone. Although they are not lawyers, the team will discuss the legal aspects that everyone should be aware of (DNC, TCPA, state licensing requirements) as well as which call lists work best, how to add phone numbers, hiring and training a virtual assistant to make the calls (with general salary ranges), the appropriate script, and the steps to achieve to have a reasonable chance of success when you earn 4x + in commission income.
If you have a CRM with a large archive, it's also a good idea to have a virtual assistant who calls everyone who hasn't bought or sold a home with you. You can also put them on Home Value's email updates when you get permission to stay in touch by phone.
Join Greg Harrelson and Frank Klesitz this week for an in-depth dive on outbound prospecting for sales leads when hiring a virtual assistant to do the heavy lifting for you.