REAL ESTATE | Your #1 job as a buyer is to be qualified | By Al Wisnefske, Land & Legacy Group
---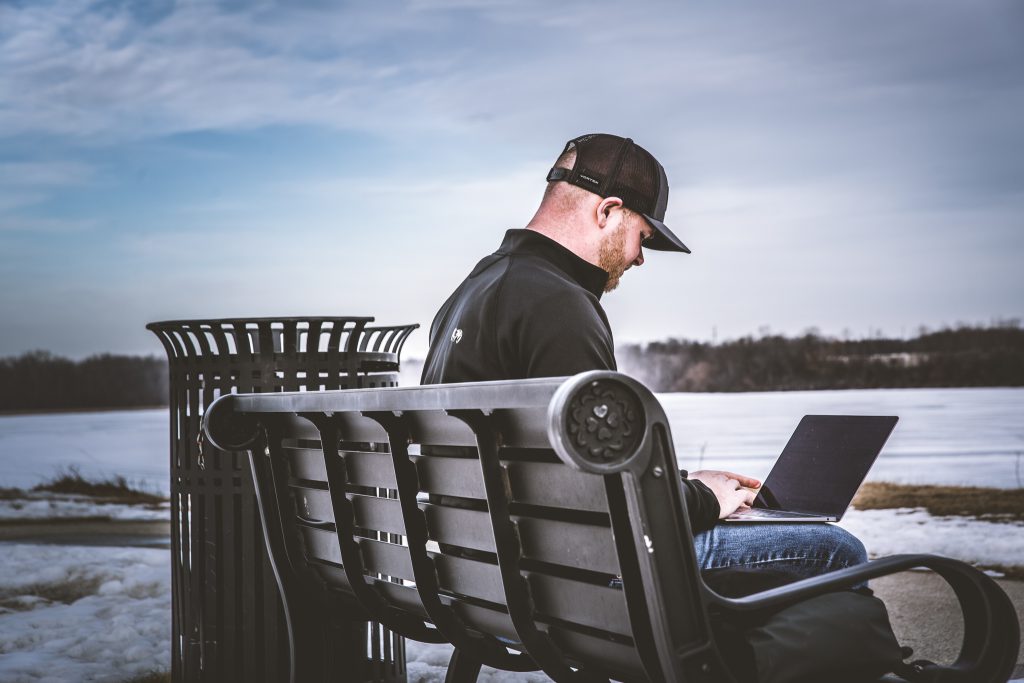 The most common is FINANCIALLY.
This will take the form of a pre-approval letter or proof of funds.
This sets the tone for the rest of your buying journey.
This is where you will determine your comfort level with both the total loan amount and the monthly payment. You will also receive an estimate of closing costs and interest rates.
If you're paying cash, having proof of how much you're willing to part with is huge. It can show both yourself and the seller that you're engaged. It's also a simple process – the bank can type up a one-page document on their letterhead and send it to you.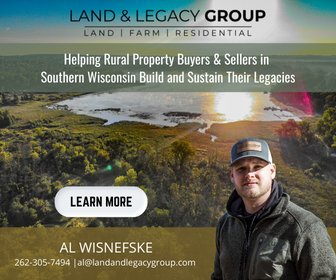 The second qualification is your NEEDS and WANTS.
This will shape the type of property we seek out and spend time looking at.
A needs assessment will go a long way here.
This will help you piece together where you are now and where you want to go.
Parts include: ideal moving date, ideal price and monthly payment, location, property size, any additional features, etc.
This is where you can shape your new property…so the details matter.
The third qualification is REALITY.
Realize that not all properties are perfect. Realizing that you might lose one because of multiple offers. Or the seller may not move anything.
Click on HERE for SUBSCRIBE to FREE local news on
Buying and selling real estate is a process. A process that can go quickly or take months without showing anything.
Cooler, calmer heads always prevail.
Once you check those three boxes, it's just visits.
Properties will come on the market and you will see some of them while driving.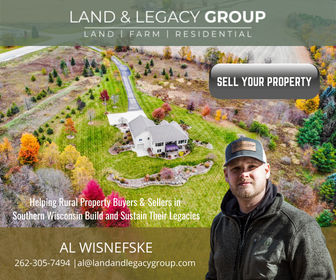 The best part of qualifying is that you're good to go when that property becomes available.
You will be ready to write a solid offer that has a good chance of being accepted.
Be the buyer you want to appear in your property. I guess you would want them to be financially strong, confident in what they are looking for, and in tune with reality.
If you want to start your buying journey, write me at [email protected].
Al Wisnefske
Broker/Owner | Land & Legacy Group LLC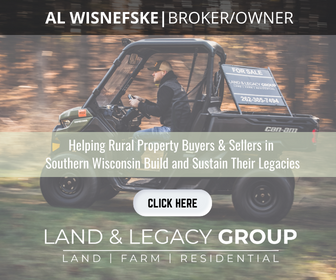 Al Wisnefske is the Broker/Owner of Land & Legacy Group and was named one of the Top 500 Brokers by Milwaukee Real Producers. His #1 philosophy is: "Relationships not transactions". Through its LEGACY process, it helps rural property buyers and sellers build and maintain their legacy. This provided him and his company with many enthusiastic fans. He is a multi-million dollar producer specializing in the sale of land, farms and country homes in southern Wisconsin.
Related