Power REIT makes progress in obtaining a cannabis license in Michigan (NYSE:PW)
---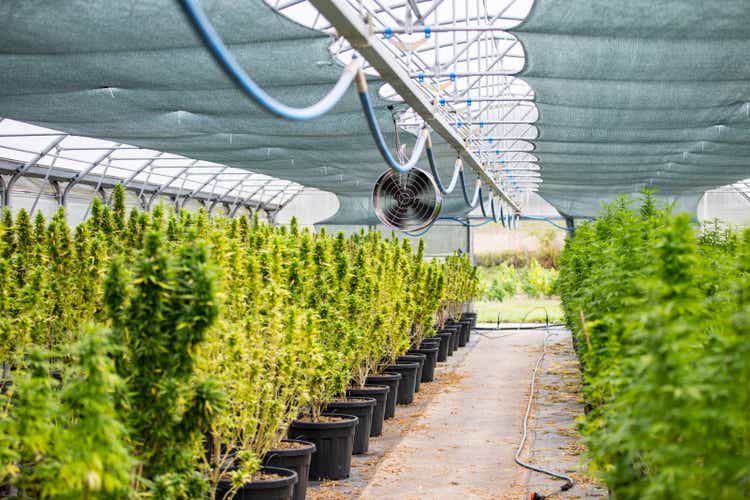 Energy REIT (NYSE:P.W.) Inventory increased by 1.7% Friday after hours after the real estate investment trust focused on greenhouses, it updated the progress of its greenhouse cannabis license in Michigan and released second quarter results.
Core T2 FFO per share from $0.41 lagged a single analyst's estimate of $0.44 and was unchanged from the prior quarter.
Since the REIT changed its focus to greenhouses, the company has acquired approximately 2.2 million square feet, of which approximately 51% is dedicated to growing food and 49% to growing cannabis.
It recently acquired a 1.1 million square foot greenhouse for growing tomatoes, which the company says was acquired at a very favorable price compared to replacement cost, CEO David Lesser said.
Regarding delays in licensing its Michigan cannabis greenhouse, its main asset, Power REIT (PW) has agreed to dismiss one of two lawsuits it has filed against Marengo Township. The township agreed to court-ordered mediation to resolve the remaining issues. In the process, PW received a letter from the township to satisfy the requirement for a certificate of occupancy by the Michigan Cannabis Regulatory Authority.
The company has yet to obtain approval from the Michigan Bureau of Fire Services, "but there is no certainty as to the timeline for completing the process." Due to the delays, PW has no income from the property in the first and second quarters of 2022.
Based on the prevailing rental rate and assuming revenue is recognized on a straight-line basis, the additional base FFO of this asset would be approximately $0.38 per share per quarter.
In March, Power REIT entered into a lease amendment to fund additional capital improvements to its property in York County, Maine.