"Leave the Brokerage Alone": Assistant Shadow Treasurer
---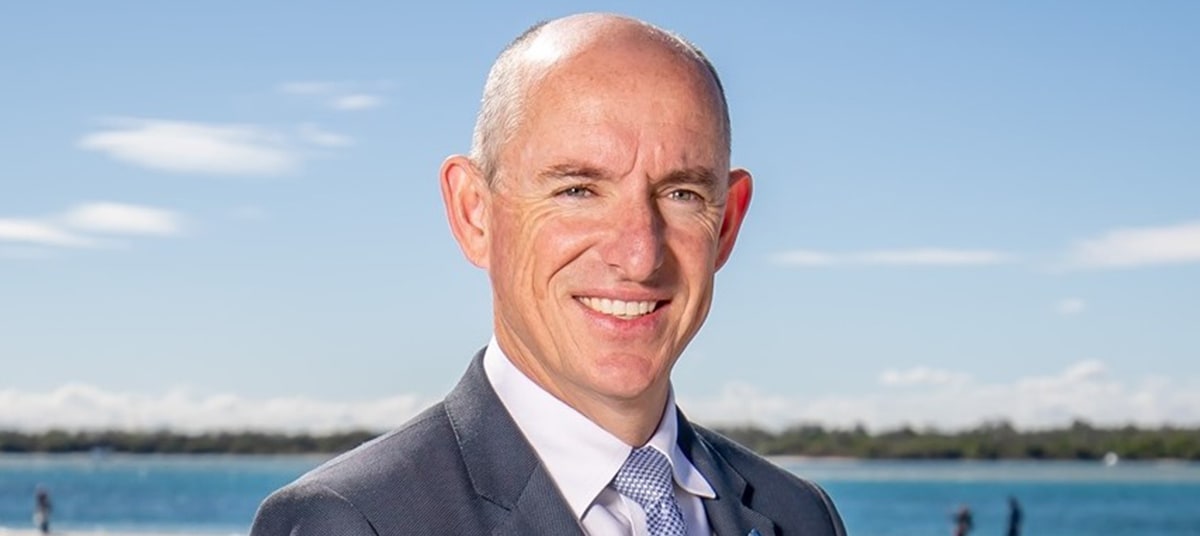 Almost four years after the Royal Commission into misconduct in banking, pensions and financial services, Shadow Deputy Treasurer and Financial Services Minister Stuart Robert MP has pointed out that much of "the Australia's 'wealth space' eyed the mortgage brokerage industry with envy. .
It's because of the way the industry, "…came together and unified and engaged with policy makers and politicians around the issues they faced."
Speaking exclusively to The Adviser on a recent Momentum Media podcast and reflecting on the brokerage industry since the Royal Commission, Fadden MP Mr Robert said: "I think the brokerage industry mortgages is in a large space, in a very good space…"
"[I'm] super happy to know where he is and where he's going, and everyone just needs to leave him alone, frankly, because he's doing a great job," he explained, in the context that "… the consulting industry is going through a massive revolution."
"When [The Royal Commission] started, a lot of us were uncomfortable that mortgage brokerage was included in it," he explained.
The Royal Commission was set up on 14 December 2017 and headed by High Court Justice Hon Kenneth Madison Hayne AC QC. He submitted his final report on February 1, 2019, which in turn was tabled in the Australian Parliament on February 4, 2019.
Commissioner Hayne presented 76 recommendations to radically change the financial system. Among them were wholesale changes to the mortgage brokerage industry, namely the end of trailing commissions and the move of the industry to an upfront fee model paid by the client.
Mr Robert vividly recalled the complexities and perplexities of how and why the brokerage industry was affected by the Commission – a time he described as "pretty crazy" – and where it is now after COVID.
"If you compare census details on data from 2016 to 2021, you will see that average household wealth has increased significantly. Australians are in a better position in terms of lifestyle, in terms of money, in terms of balance sheets and individual accounts.
"And that's where the financial services industry is crucial in terms of the guidance that these Australians need to cope with the higher levels of income that they have.
"But at the same time, we have known tumultuous periods, starting with [the] Hayne Royal Commission which has seen financial brokers in terms of numbers decline in the industry, [but] mortgage brokers are holding steady, which is pretty good. Insurance has also had its ups and downs.
"There have been big changes, but the industry has actually provided, I think, a very good service at a very difficult time."
A united front in difficult times
Mr Robert commented that he was impressed with how the brokerage industry "come together" in this time of adversity, and how it is an inspirational model for other such industries. .
"The brokerage industry didn't believe Hayne would recommend an end to trailing commissions," Robert recalls.
"It was…a big surprise. The industry engaged well, supported well, presented well and… the two main associations [FBAA and MFAA] were superb and worked together.
"Peter White [FBAA] and I probably had the most engagement.
"There were some of the great professionals in the industry – John Kolenda from Finsure; James Green, formerly of Volt – who was extremely helpful in advising me, as Assistant Treasurer, on steps and where to go and what to do and what mattered, and organizing roundtables and engagement which was important .
"But when that report came out…and 76 recommendations…
"I think 1.3 was the end of the journey, moved to an initial, 'double it', consumer-pays model. It was quite a surprise for everyone.
"I didn't think Hayne would go in that direction because I didn't think mortgage brokerage should have been in there.
"The nation is outraged at what it has heard in terms of general banking… [and] just threw everyone in a heap and didn't separate insurance, mortgage brokerage, financial services, superannuation, banking – didn't separate anything at all.
"There has been tremendous speculation and discussion about … 1.3, the end of the mortgage commission trails.
"I was against it. The treasurer said, "That's probably not the right thing at all."
The devastation of an industry?
As to why Recommendation 1.3 was not adopted, Robert said the determining factor for him was the feedback from an assembly of key influencers and banking aficionados.
"I got pretty much all the big bank CEOs, seniors and, of course, middlemen…in my office, probably the only time they all got together."
"I had to put the ACCC online to make sure that those many bank CEOs with the minister, the deputy treasurer in charge, couldn't…appear to be colluding in any way.
"I wanted to hear from them about their involvement in mortgage brokerage and what it would mean.
"And a prominent CEO said to me, 'Mr. Minister, 80% of our mortgage originations come from brokers – 80%!
"You will destroy us overnight. You will destroy the competition."
"The mid-sized banks all said, 'The vast majority of our start-ups come from mortgage brokerage.'
"It's the only way for us to be competitive because we don't have a large network of branches.
"This could be the biggest anti-competitive measure that could be on the table," they explained.
"That was a pretty extraordinary statement.
According to Mr. Robert, there was a firm view that the Royal Commission's recommendations, "…would see the destruction of mortgage brokerage as we know it."
"We had now decided, 'no, we're not going to get rid of the trail for mortgage brokerage; it would be a deleterious decision.
After three years since those deliberations, before the last election, "trail chasing" was clearly working exceptionally well, he said.
"The mortgage brokerage industry has done a great job. And the decision to drop this review was pretty easy for all of us to make.
[Related: https://www.theadviser.com.au/broker/43436-in-focus-how-and-why-the-morrison-government-changed-its-mind-on-broker-commissions]