Job: Administrative Assistant | Forests online
---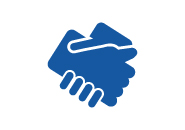 Type of employment: Full time; Monday to Friday from 8:00 a.m. to 5:00 p.m.
Remuneration: $60,000/year
Insurance/Benefits: No medical or dental insurance/benefits available. No 401K benefits available
Education requirements: High school diploma or equivalent; BA/BS preferred.
Texas real estate license preferred.
Responsibilities:
Provide administrative support to the CEO, Realtor and his team, Office Manager and his team.
Manage, document and maintain records of incoming quotes and invoices and update broker weekly.
Create real estate marketing materials for business listings.
Obtain all documents required for closing/commission package before bringing to broker for signature.
Prepare invoices and retain all invoices and review with broker weekly.
Help with property management.
Manage real estate flyers and marketing materials using LoopNet, CommGate, Constant Contact, Property Blast and Big Boy Blast and other avenues decided by Broker.
Order business cards, real estate signs, supplies, and create email addresses for new hires.
Create meeting documents and meet with the principle weekly to review project activity.
Perform general office administrative duties including but not limited to filing, typing, copying, binding, scanning, etc.
Respond to email, phone, or face-to-face inquiries quickly and professionally.
Answer and direct all phone calls quickly and consistently using a multi-line phone system.
Take accurate notes of phone messages and promptly deliver them to the appropriate recipient(s).
Receive, sort and distribute mail.
Produce and distribute notes of correspondence, letters, faxes and forms.
Develop and maintain a filing system.
Maintain inventory of office supplies and equipment by checking inventory to determine inventory level; anticipating the necessary supplies; seek appropriate approval of all orders; placing and shipping orders for supplies; verify receipt of supplies.
Coordinate repairs to office equipment.
Maintain the appearance and organization of the office, conference room and design center.
Greet clients and escort them to the conference room or design center for meetings and notify the appropriate people in the office of their arrival.
Walk-in screen.
Perform assigned research and update staff on searchable items.
Manage multiple projects assigned by office management.
Ensure that office staff and the management team stay informed of the latest status of in-progress and completed tasks.
Assist as a back-up in the office as needed.
Maintain a high degree of professionalism and knowledge of operations and tasks
Texas real estate license preferred.
Minimum of 2 years of experience in an administrative assistant position or equivalent support role required.
Proficiency in Microsoft Outlook, Word, Excel, Adobe and can easily navigate the Internet.
Must type a minimum of 60 WPM.
Detail oriented, organized, detail oriented.
Problem solver and critical thinker.
Reliable and punctual.
Must have effective verbal and written communication skills.
Self-starter with the ability to multi-task, stay organized and prioritize daily tasks and projects.
Demonstrates discretion and judgment.
Has reliable transportation during working hours.
Ability to work independently as well as in a team environment.
60,000