Course published for 2022 Fire in the Mountains Enduro
---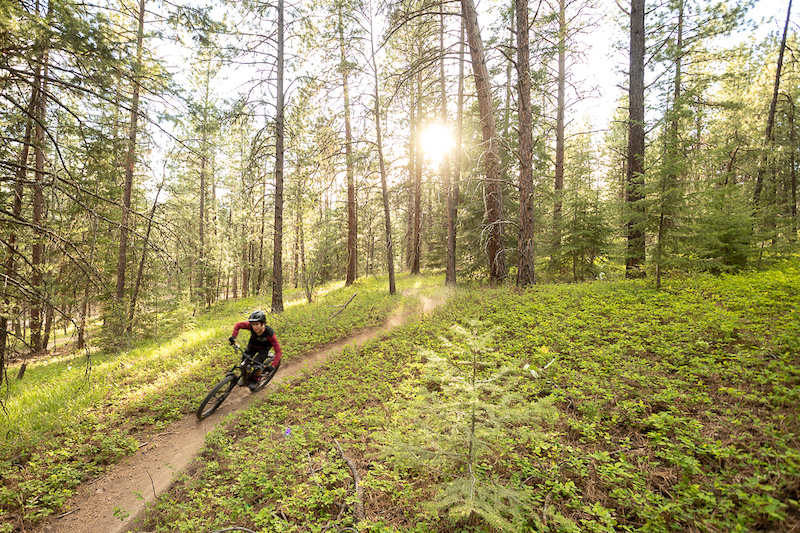 PRESS RELEASE: Fire in the Mountains Charity Enduro Race
We are excited to welcome riders to the inaugural Fire in the Mountains Charity Enduro Race at Smith Creek Trails in West Kelowna BC. The West Kelowna Professional Firefighter Association is excited to welcome riders to the first-ever enduro race in West Kelowna, BC, with proceeds going to the BC Burn Fund, West Kelowna Trail Crew Society, [PI=https://adaptiveadventures.ca/activities/]Cris Adaptive Adventures[/PI] and the Okanagan Boys and Girls Club.
The course will include four stages with approximately 1250m of elevation gain and timed descents. It will be about 28 km in the saddle!
Collection of the race pass
Race package will be picked up Saturday, May 14 from 9:00 a.m. to 11:00 a.m. and will be at the West Kelowna 31 Fire Station at 3651 Old Okanagan Hwy, West Kelowna. We will have a tent outside the corner of the building near the mast; see attached photo. There are very few parking spaces along the building, so consider parking across the road and walking. Keep your bike safe or even better don't leave it unattended!
Race day schedule
09:00 The first category published will be U18 participants as well as support runners AKA tutors. From this point, any participants concerned about cut-off times can also begin transitioning to Stage 1.
09:30 Age group 45+ published
10:00 Open categories published
11:00 a.m. Pro categories exit ** PRO CATEGORIES MUST NOT LEAVE BEFORE 11:00 a.m.
13:30 Step 1 Closed
14:00 Step 2 Closed
15:00 Step 3 Closed
15:30 Step 4 Closed
4:00 p.m. Prizes and raffle prizes to all participants after the last runner has left on the course.
Each timing chip must be returned after the race, there is a $20 fee if not returned. Timing tokens will be collected at the end of the race and exchanged for your raffle ticket and meal/drink! The raffle has great prizes from We Are One, Sovereign Cycle, Bike Big White and more!
Parking is limited and we strongly suggest carpooling for the event. Parking will be ordered in single file along Smith Creek Road to maintain emergency access and as a courtesy to neighboring properties. It's an easy pedal even from the furthest parking spot, but try to remember everything you need because it will seem like a long time if you forget something! The new parking lot at the Smith Creek Recreation Site will be reserved for race operations and emergency vehicles. Volunteer parking will be on the opposite side of the site parking lot and will not be available for participant parking.
Without the support of our sponsors, this event would not be possible. We would like to thank our event sponsors: Sovereign Cycle, We Are One Composites, Bike Big White, Visit Westside, Bryce Byrnes Media and Marketing, Grant Robinson Photography and Odlum Brown for their generous donations.
Additionally, we would like to thank our stage sponsors for their support:
Step 1: Investors Group
Step 2: Restore Winmar
Step 3: Signs of Manchester
Step 4: Brad the friendly car broker
Finally, we would like to thank Mike Kirk RE/MAX Kelowna for the nutrition station and Red Bird Brewing for providing post-race refreshments.
See you on Sunday!