Cedar Grove a banking desert
---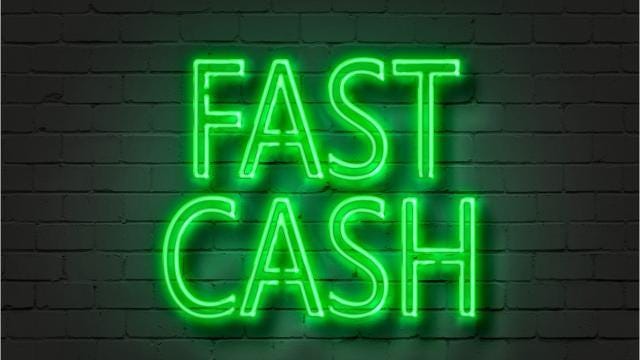 The former Chase bank building in Cedar Grove has been vacant for around two years and future owners are prohibited from offering any kind of financial services.
A law passed in 1977, the Community Reinvestment Act, encourages financial institutions to meet borrowing needs in all parts of the communities they serve, including low and middle-income neighborhoods.
Caddo Commissioner Steven Jackson said JPMorgan Chase neglected that bill by leaving a void of banking services in the Cedar Grove neighborhood.
"This community has no bank at all. You can get booze, you can get a payday loan, and you can mortgage valuable family possessions, but you can't cash a check," Jackson said.
Greg Hassell, executive director at JPMorgan Chase, said the branch at 332 East 70th Street closed in December 2017 and could not be a location for any financial services business.
"The site is now under contract and deed against prospective owners engaging in any type of financial services business including check cashing, property loans and payday loans," said Hassell.
Hassel said he couldn't reveal who the site is under contract with before a sale is completed.
In the absence of banking services, the Cedar Grove neighborhood would be an ideal place for lenders to take advantage of the high interest rates on short-term emergency loans. Jackson said he wanted to protect the area from predatory loans.
He passed a law to the commission urging the city council to declare a moratorium, a temporary ban, on granting permits for payday loan transactions. The commission voted 7 to 4 Thursday to call on the city council to temporarily ban the issuance of permits for payday loan transactions. Alderman John Nickelson said the council was considering the possibility of legislation.
The proposal says that payday loan businesses offer predatory loan rates and are dangerous for low-income people. Businesses offering high-interest loans are contributing to a cycle of poverty, the proposal says.
Like payday loan businesses, more and more banks are offering what some call predatory lending. Some regulators encourage banks to compete with payday lenders by offering short-term emergency loans.
More:How banks got into the payday lending business
More:Payday Lenders vs. Traditional Banks
Rather than charging high interest rates on short-term cash, community development financial institutions are promoting the provision of responsible, affordable credit to low-income people. These types of facilities are eligible for federal funding.
Jackson said a local credit union, designated a community development financial institution, was interested in Chase's property in Cedar Grove, but the credit union was turned away.