Burnout, job satisfaction & resilience: a dynamic relationship
---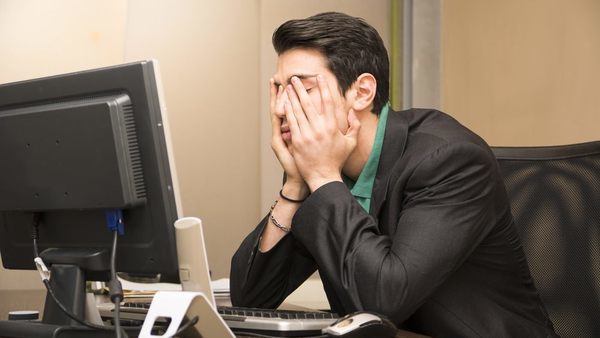 Employers recognize that their employees have been put to the test in the past 16 months. No one in living memory has experienced what we have experienced. While many employees have been vaccinated against COVID-19, many are not protected against burnout and stress at work. In fact, burnout is at epidemic levels: Gallup shows that 67% of us feel exhausted some or most of the time. This means that two out of three people on your team feel it.
As employers begin to bring people back to the office and COVID-19 continues to mutate, it is critical to understand that the continuing physical and mental ramifications of the pandemic may linger, made worse by the added stress of returning to the workplace. job. In fact, 4 million people left their jobs in April and 3.6 million in May.
Related: 4 Ways To Help Create A Healthier Work Environment And Avoid Burnout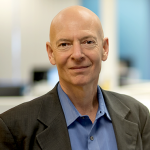 Why are some people better able to deal with stress and change, protect themselves from burnout, and stay engaged at work even in the most demanding situations? The key to understanding the link between change, stress, burnout and job satisfaction is the concept of resilience; a set of cognitive skills that not only help us cope with change and stress, but also thrive.
Make sense of the dynamic relationship between burnout and job satisfaction and the power of resilience to impact these issues
In October 2019, the World Economic Forum said the pace and depth of transformational change in the workplace is the greatest threat to the health and well-being of the workforce and is leading to rising levels. anxiety and lower levels of engagement. And that was before COVID-19. Premonitory organizations were already concerned about the impacts on employee mental health and the potential impact on productivity and job satisfaction. COVID acted as an accelerator, making a bad situation worse. Our studies found that between December 2019 and June 2020, the risk of burnout increased by 9% – motivation and engagement were down 29%. Addressing these declines in productivity and well-being, a priority before the global pandemic, has become essential.
People in the workforce with the self-awareness and skills to move from a state of threat to a state of challenge in the face of change and COVID have been able to regain calm, stay focused, take care of themselves. themselves, connect to their mission and purpose, stay positive and empathetic, and stay engaged at work. Those without these skills suffered from increased anxiety, depression, and loss of engagement and job satisfaction.
Resilience skills are what made the difference. Resilience is a set of skills that you can use to calibrate your reaction to events. The way we think has a profound impact on how emotions take root and how we behave. These foundational abilities act as a catalyst to strengthen the skills essential to manage change, reduce the risk of burnout, and increase job satisfaction.
Our own studies have shown that highly resilient people are almost 4 times more satisfied with their jobs than those with low resilience and 60% less at risk of burnout.
And the lack of resilience has negative consequences, with 34% of people with low resilience strongly inclined to quit their jobs versus 10% with high resilience. Lack of resilience leads to increased burnout and job dissatisfaction. Employees with lower resilience skill levels are at higher risk of burnout, increased risk of depression and anxiety, and lower job engagement and satisfaction. Job satisfaction is linked to attendance, performance and turnover. Satisfied workers are more likely to provide high levels of customer service and perform better.
Workers under 40, those who probably did not have the experience of the Great Recession of 2008 to give their opinion, were one of the groups most affected, with a 45% drop in motivation against a drop of 14% among those over 40, and a drop of 19%. % increase in burnout risk vs. those over 40, who only experienced a 3% increase.
What Employers Can Do to Alleviate Burnout, Improve Job Satisfaction, and Prevent Turnover
1. Employer support is essential to mitigate burnout and maintain motivation
The research is very clear; employers have a crucial role to play during the pandemic. Perceptions of employer support serve as a critical buffer against threats to employee well-being. The rate of increase in stress at work among employees who did not feel supported by their employer was more than 10 times higher than that observed among those who felt strongly supported by their employer.
The increases in sleep disturbances, burnout symptoms, and motivation difficulties were also significantly higher among those who reported low employer support than among those who felt well supported. In addition, being surrounded by a cohesive working community amplifies the positive impacts of higher resilience and, if not present, amplifies the risk of depression and low productivity.
2. Encourage self-care
Brain science tells us that the reason people don't take care of themselves isn't that they don't have the time or the interest. This is because they have long standing thought patterns that prevent them from getting enough rest, eating healthy foods, and being active.
At the root of why so many of us don't fill our tanks and take care of ourselves is the beliefs of icebergs. Iceberg Beliefs are great, fundamental beliefs we have about how the world works and how we should be in the world. For example, those who believe that "I have to do everything perfectly" AND "I should always be there for the people I love" are emotionally stuck between work and home and will sacrifice their own care for that of others.
3. Empathy
Empathy builds trust and fosters understanding, leading to a better team and organizational culture, where positivity, collaboration, and connection can thrive. It is important to train managers and employees in the practice of empathy so that verbal and non-verbal cues of burnout and dissatisfaction are detected and action taken to offer help. Empathy also allows people to keep space for the perspectives of others and different lived experiences, which is essential for building diverse and inclusive teams and retaining talent.
4. Make a connection with meaning and purpose
In high change scenarios, giving individuals meaning, mission and purpose in their work is not only good for the employee, but also essential for ensuring a successful and competitive organization. Employees who have a personal connection to their work and see how their professional and personal goals intersect are more engaged and motivated at work. Employees with a clear goal are 50% more resilient, have half the presenteeism at work, and have only one risk of clinical depression.
Think about the sense of purpose at work in terms of signal and noise. Some organizations have a strong sense of the signal – it is very clear that they are serving a laudable purpose with direct positive impact. But organizations also have noise – processes of organizational structures that inhibit the goal. The pursuit of purpose is an important resilience skill; the ability to see the big picture, to be able to zoom out and see the whole landscape and put things in perspective.
Organizations with resilient cultures are best positioned to mitigate threats of burnout and increase job satisfaction, as they deploy mentorship and empathy even in the most difficult times. These organizations celebrate positivity, have clear values, pay attention to the gap between what they practice and what they preach, have clear, transparent and fair rules, and equip their employees with practical tools to help them. get through tough times.
---
Read more: